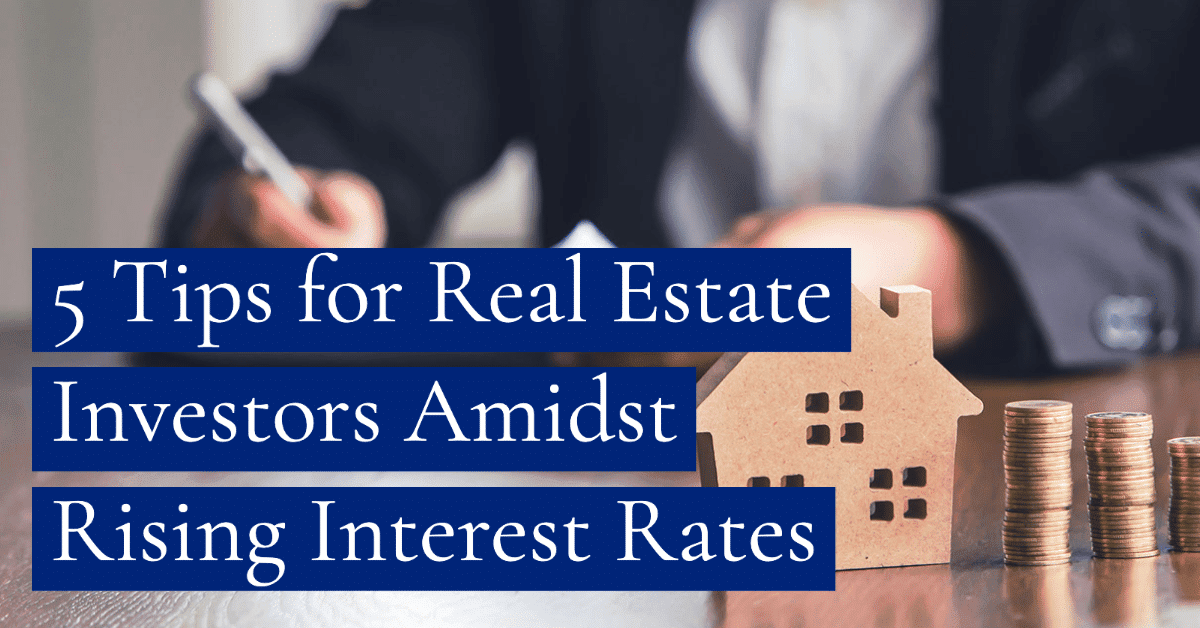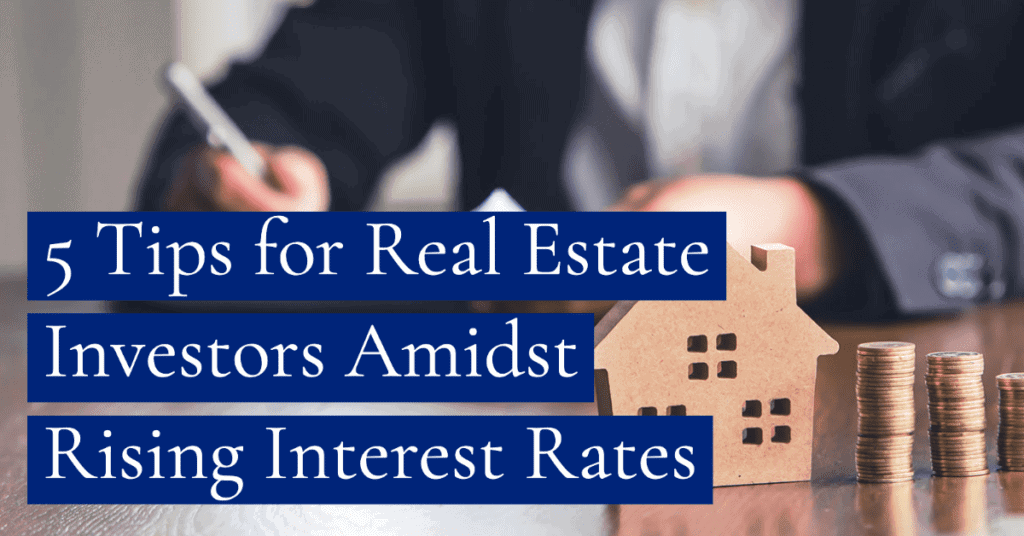 5 Tips for Real Estate Investors Amidst Rising Interest Rates
As interest rates continue to climb, it is becoming increasingly difficult for real estate investors to make money. Here are our top 5 tips.
As interest rates continue to climb, it is becoming increasingly difficult for real estate investors to make money. With mortgage rates costing more, the investment strategy of buying low and selling high requires a longer-term strategy. However, there are still ways investors can capitalize on the current market and make profitable investments in real estate. In this article, we will discuss tips for investing in real estate with climbing interest rates so that you can take advantage of the current market conditions.
1. Consider short-term loans instead of more expensive long-term ones.
Rather than locking yourself into a long-term loan with a fixed interest rate, short-term loans can be beneficial because they are less expensive and may offer lower monthly payments. They also give you the flexibility to refinance when rates drop or switch to another short-term loan if rates climb too high.
2. Consider an adjustable-rate mortgage (ARM).
ARMs can be beneficial for short-term investments because the initial interest rate is often lower than a fixed-rate mortgage, and the interest rate adjusts periodically based on market trends. This gives you the flexibility to adjust your investment strategy as interest rates change.
3. Utilize short-term rental investments.
Rather than investing in a long-term rental property, short-term rentals can be an appealing option in the current market because they offer quick returns and may not require as large of an upfront investment as a traditional long-term rental.
4. Take advantage of tax benefits.
Investing in real estate can also provide tax savings as certain expenses, such as mortgage interest and property taxes, are deductible when filing your taxes. Many investors use these deductions to offset their income and reduce their overall tax liability.
5. Invest for cash flow rather than capital gains.
With interest rates on the rise, many investors are focusing their investments on short-term strategies that generate cash flow rather than long-term strategies that focus on capital gains. Cash flow is generated from rental income and/or short-term appreciation of assets as opposed to waiting for the value of an asset to appreciate over time.
How Can Real Estate Investors Manage Investments in a Rising Interest Rate Environment?
Real estate can serve as a hedge against inflation and typically can provide the potential for positive returns due to property values moving upward over time. Real estate is one asset class that tends to maintain its value, or even rise in value, when inflation increases. Therefore, real estate investors who carefully plan can capitalize on the market's declining real estate prices to see massive portfolio gains.
By following these tips for investing in real estate with climbing interest rates, you can remain profitable in the current market conditions. Short-term loans, ARMs, short-term rentals, and taking advantage of tax benefits can all be beneficial tools to help you capitalize on the current market and make successful investments. With a solid investment strategy, you can maximize your returns while reducing risks. This is especially important in an ever-changing real estate market. With the advice presented here, you can make smart decisions and remain profitable even in a challenging investment climate.
How Sharpe Mortgage Can Help Real Estate Investors?
At Sharpe Mortgage, we understand that navigating climbing interest rates can be difficult for real estate investors. With our team of experienced professionals, you can be sure you are getting the best advice and support in making informed decisions about your real estate investments. From short-term loans to ARMs, we have the tools and expertise to help you find the right investment option for your needs.
Contact us today to learn more about our services and how we can help you make the most of your investments in a rising-rate environment. We look forward to hearing from you!